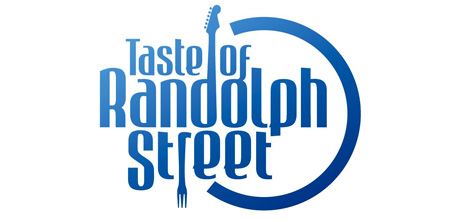 Sample small plates from some of the West Loop's most popular restaurants at Taste of Randolph Street, June 15-17, our foodie-centric 175 Days to Love Chicago pick for Saturday, June 16!
The Taste of Randolph Street, June 15-17, is a food-centric festival in the West Loop, a neighborhood that boasts some of the best cuisine in the city. Home to the new Grange Hall Burger Bar, Belly Q (Bill Kim and Michael Jordan's new spot), Publican Quality Meats, De Cero Taqueria, Pork Chop, La Sardine,  Italian-focused Vivó and more, Randolph Street is the ideal location for a culinary celebration.
Attracting city dwellers and suburbanites in numbers in excess of 100,000, Taste of Randolph Street promises to excite and entertain the senses. Do a little shopping as you meander along the six-block stretch of vendors: handcrafted jewelry pieces, clothing and artwork will also be on sale at the fest.
Three music stages will keep you entertained as you eat. Headliners include Los Campesinos!, the Chris Robinson Brotherhood, and The Hold Steady as well as Empires, Those Darlins, Fareed Haque w/Math Games, David Vandervelde, Funkadesi and Ezra Furman, to name just a few. A DJ stage rounds out the festival's entertainment offerings.
Enjoy great food and music at Taste of Randolph Street, June 15 – 17, Friday 5pm-10pm, Saturday and Sunday Noon – 10pm, at 900-1200 W. Randolph St., on Randolph Street from Peoria to Racine. Admission is $10 at the gate. For additional information, visit: http://tasterandolph.com/

175 Days to Love Chicago celebrates Chicago's 175th birthday with an exciting 175-day series of programs, promotions and fun history. Launching on the 175th anniversary of the city's incorporation on March 4 and continuing through August 26, 2012, this cultural calendar offers visitors and residents exciting opportunities to explore Chicago every day. From special events to special packages at local hotels, the campaign showcases the breadth and vibrancy of Chicago's cultural landscape. For more information, visit http://www.explorechicago.org/175days.