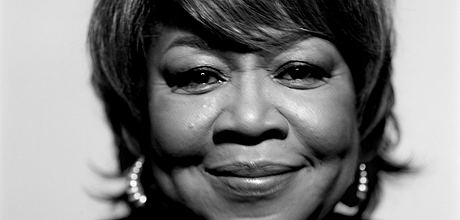 Mavis Staples closes out the Chicago Blues Festival with a Sunday night performance
Celebrate straight-from-the-heart Chicago sound at the free admission Chicago Blues Festival in Grant Park, June 8 – 10. You'll see and hear downtown Chicago transform into a musical mecca at our FREE 175 Days to Love Chicago pick for Saturday, June 9.
Chicago is often called the "birthplace of the Blues," but during the Chicago Blues Festival, this city becomes a living testament to the worldwide, incredibly varied and expansive genre of the Blues has become with three days of live music on five stages!
Out of the long list of acts on the roster for Saturday, June 9, keep an eye out for the Panel Discussion of Malaco Records with Tommy Couch, Jr., Wolf Stephenson, Brett Bonner and Alex Thomas; the Harmonica Blowout with The Harry Garner Band and several harp guests; a Tribute to Hubert Sumlin featuring Steady Rollin Bob Margolin, Eddie Shaw, Dave Specter, Bob Corritore, Johnny Iguana, Kenny "Beedy Eyes" Smith and Bob Stroger; and Chicago's own Floyd Taylor headlining at the Petrillo Music Shell.
With panels, tributes, bands from near (very near!) and far, and can't-miss headliners, including Mavis Staples closing out the fest on Sunday night, you're in for a weekend full of musical memories that could only happen in Chicago.
Feel the rhythm for FREE at the 2012 Chicago Blues Festival in Grant Park from Friday, June 8 – Sunday, June 10. (Hours: Friday & Saturday, 11 am – 9:30 pm; Sunday, 11 am – 9 pm).

175 Days to Love Chicago celebrates Chicago's 175th birthday with an exciting 175-day series of programs, promotions and fun history. Launching on the 175th anniversary of the city's incorporation on March 4 and continuing through August 26, 2012, this cultural calendar offers visitors and residents exciting opportunities to explore Chicago every day. From special events to special packages at local hotels, the campaign showcases the breadth and vibrancy of Chicago's cultural landscape. For more information, visit http://www.explorechicago.org/175days.
Tags: 175 Days to Love Chicago, Grant Park, Music in Chicago, Summer in Chicago