We were thrilled to talk to two designers, Chris Gorz of Studio Chris and Steve Shanabrunch of The Chicago Neighborhoods, who are inspired by the distinctive character of Chicago's diverse neighborhoods. Take a look at their unique neighborhood-inspired designs and get the story behind their artwork.
Chris Gorz
Chris Gorz, of Studio Chris, is designing a poster series that tells the story of Chicago neighborhoods by featuring iconic landmarks that represent each neighborhood's uniqueness and history.
A slideshow of some of Chris's Chicago Neighborhood posters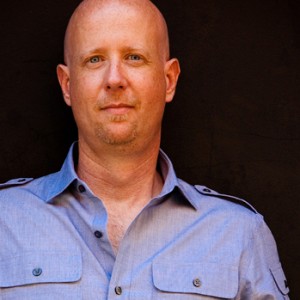 How do you describe the style of your poster series?
My graphic style is a combination of art deco mixed with crisp contemporary lines. The posters are screen printed, on recycled paper, to create a historically modern look.
What inspired you to do this project?
Being a lifelong Chicagoan, I've observed the pride residents take in belonging to a community. People identify themselves by neighborhood. My goal is to create art that connects people more deeply to their neighborhoods. Once I had the vision, I combined it with my passions for art, architecture, and Chicago to create the series.
What's your favorite Chicago neighborhood?
I don't have a favorite Chicago neighborhood, instead I have favorite streets. My favorites are the diagonals, such as Archer, Clark and Lincoln, to name a few. These streets weave the neighborhoods together to form the fabric of Chicago. They are foundational to our city's history, and where I like to spend time or draw inspiration for my work.
Steve Shanabruch

Steve Shanabruch describes The Chicago Neighborhoods as "part design and part history". Steve is endeavoring to create a logo or brand for each of Chicago's neighborhoods that tells that area's story, and has discovered a lot of interesting things he never knew, as a long-time Chicago resident, along the way.
A slideshow of some of Steve's The Chicago Neighborhoods logos
What inspires your designs for The Chicago Neighborhoods project?
My designs are based on either my personal knowledge of the area, research into the history of the neighborhood, or talking to residents for their take on where they live. So I am not only doing it give myself a creative outlet, but also so I can learn about the city that I have called home for most of my life. Chicago has such a great history, and every neighborhood, big and small, has played a part in the history. It has been fun researching each neighborhood as I am going along with the project, and I am learning so many interesting things that I never knew before.
What's your favorite Chicago neighborhood?
Nothing against any neighborhood, as I'm finding out that they all have amazing features, but I am going to be biased here: Lincoln Square/Ravenswood. I grew up in Beverly, but my wife and I have lived in Lincoln Square/Ravenswood for about four years now. I love how it is almost a city within a city. You don't really have to leave the area if you don't want to, as we have all of the amazing local shops on Damen, the neighborhood's "downtown-like" Lincoln Avenue, and quite a few quality dining options. The area also has some great architecture, and the industrial look and feel of Ravenswood Avenue is just amazing to me. The area is so accessible too. Jumping on the Brown Line makes it easy to get just about anywhere in the city, and the lake front is barely over a mile away.
Make sure to check out The Chicago Neighborhoods frequently; Steve publishes new logos on Monday, Wednesday and Friday mornings. He's got a Facebook page for the project, too.