The NEW Black Ensemble Theater Cultural Center
A hub for theater and music  for over 100 years, you can always find something new and exciting to see and do in Uptown. Take these tips from Jackie Taylor, Founder and CEO of the Black Ensemble Theater Cultural Center, for a few ways to experience great food and great times in one of Chicago's most vibrant locales.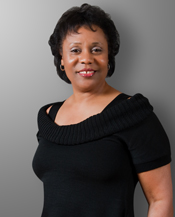 See Groundbreaking Theater. Your first stop should be the spectacular new Black Ensemble Theater Cultural Center on the corner of Clark and Sunnyside. The musicals are fun and inviting, and the new theater is divine. You'll find diverse audiences that are fully involved in the music and action on the stage. Come experience a different kind of theater that you won't get anywhere else in the city of Chicago!
Let Loose with Live Jazz. The next stop should be over to The Green Mill on Broadway near Lawrence. Jazz is the main course on the menu. You'll always hear top entertainers who play a variety of sumptuous jazz styles that will please every type of jazz lover.
Wine and Dine on Wilson Avenue. For food and wine in Uptown, I have to recommend the delectable Fontana Grill on the corner of Beacon and Wilson. They have an outstanding wine bar, and the food is simply to die for! The ambience is so calm and sweet—no pretentiousness here! Enjoy the easygoing environment they create with their fantastic array of taped music and—to top it all off—their great pizza.
Find Deals on the Clark Street Strip. For your shopping pleasure, venture over to Clark Street between Montrose and Wilson. Okay, you won't find any name brands, but there are very cute dress shops and thousands of purses, scarves and sequins. You can always find a bargain!
Get in on the Games (and Grub). If you're a sports fan, there's a great little sports bar called The Spot on Broadway between Montrose and Wilson. The drink specials are amazing. If you're a karaoke fan, you can hop right up on the stage and do your thing. Chef Ron is the bomb! So if you go, go hungry. Did I mention the huge television screens all around the room? You'll feel like you're a participant in the game instead of watching it.

An esteemed actress, playwright, singer and director (to name a few), Jackie Taylor creates art, inspiration and opportunity on a daily basis as founder and CEO of the recently opened Black Ensemble Theater Cultural Center. Catch their first season at this historic new location and explore their educational outreach programs to see how Black Ensemble Theater Company has been achieving their mission of eradicating racism for thirty-five years.
This post is part of the 175 Ways to Love Chicago project (view more posts here), which features the perspectives of 35 unique Chicagoans. Presented by the Chicago Office of Tourism and Culture, in celebration of Chicago's upcoming 175th birthday on March 4, 2012. http://www.explorechicago.org
Tags: 175 Ways to Love Chicago, Foodie Fun, Music in Chicago, Shopping and Fashion, Sports and Recreation